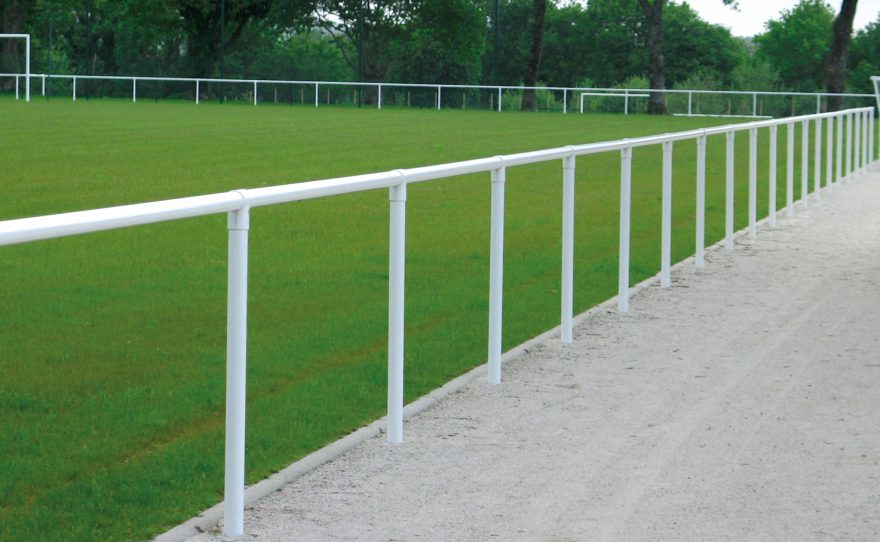 Spectator railing without infill
Metalu +
Quick and easy to install
Economical product
Technical description
That Metalu Plast spectator rails without infill exist in 3 different models :
posts and rail made of hot galvanized tube, plastic-coated sendzimir or plastic-coated aluminium.
These posts are Ø 60 mm with a 2 mm width. The assembly of the spectator rails is made using assembly tees in single block or half moulded aluminium. Screws or rivets allow to fix the tees. It is possible to seal-it on plate on request, do not hesitate to contact us for further information.
Aluminium size
Height above ground: 1.1 m
Width between posts: 2 m ou 2.5 m
Depth of sealing: 0.40 m
Steel size
Height above ground: 1.1 m
Width between posts: 2.5 ou 3 m
Depth of sealing: 0.40 m