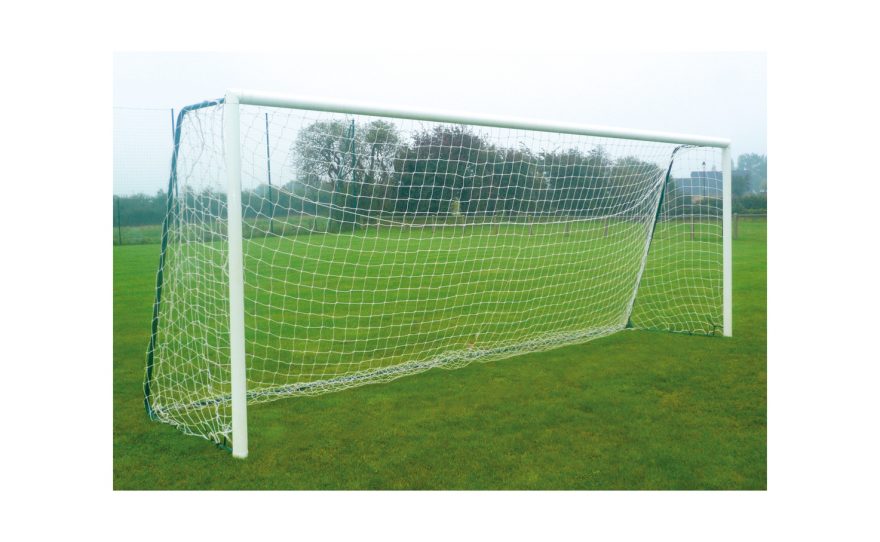 Mobile football goals
Metalu +
Easy to move
Moulded aluminium junction
Technical description
Metalu Plast's 8-a-side players mobile goals are available in 2 versions: white plastic-coated steel or white plastic-coated aluminium, diameter Ø 102 mm both.
These mobile goals are categorized "class 3", according to standard NF EN 748.
The connecting parts are made of moulded aluminium in the corners of the front frame, and the arches are made of green plastic-coated galvanized steel with a diameter of Ø 32 mm.
A stabilization bar is located in the lower part to connect the arches to strengthen the structure. The net is fixed on the goal by nylon hooks. In addition, Metalu Plast mobile goals are delivered with 2 anchors to be sealed.
2 size available
8 a-side (France): 6 x 2.10 m
8 a-side (Europe): 5 x 2 m