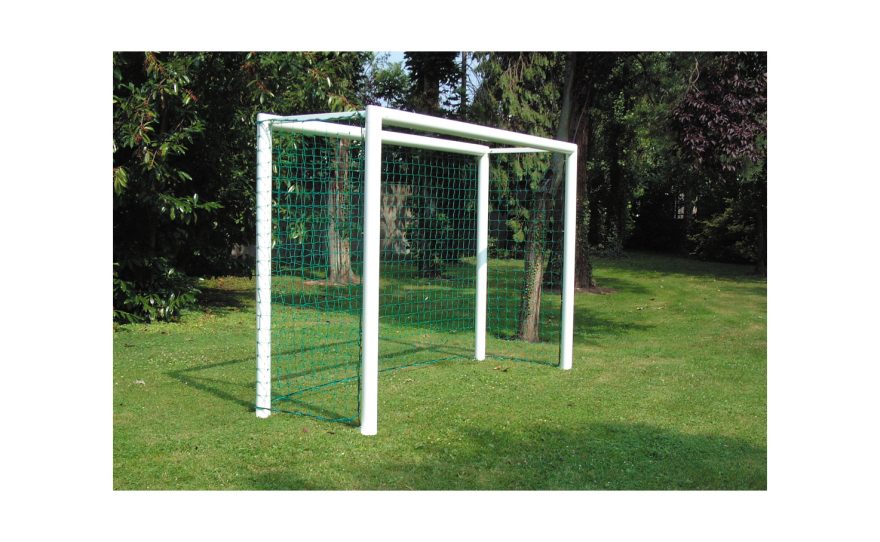 Multi-sports goal – Belles Portes
Metalu +
Quality / price ratio
Range of colours
Technical description
The Metalu Plast multisport goal : Le Belles Portes will allow you to play Football and Handball espacially for a scholar or extra-scholar framework.
This goal made in plastic-coated sendzimir steel tube Ø 102 mm has a 3 x 2 m size and will adapt to urban areas. Everything is assemblied with moulded aluminium connectors.
The goal net is made in polyethylene wire with 48 mm sqare mesh and fixed to the structure using a sandow Ø 6 mm.
The sealing can be direct or on plate depending on your project. You can customize this equipment thanks to the Metalu Plast Color+ chart available on request. Do not hesitate to contact us for further information.
Inner size
Width: 3 m
Height: 2 m
Depth: 1.025 m
Overall size
Width: 3.20 m
Height: 2.10 m
Depth: 1.025 m
Weight: 76 kg per unit