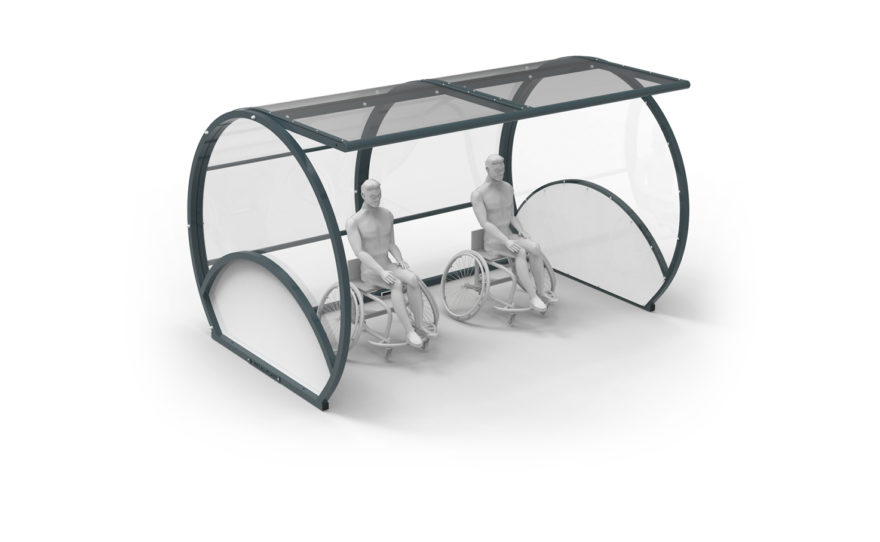 Handisport wheelchair shelter
Metalu +
Adapted for people with reduced mobility
High-end
Technical description
The frame structure of this Handisport wheelchair shelter is made of plastic-coated aluminium profile 50 x 50 mm.
The side protections are made of transparent 5 mm Plexiglas on the top part and blue translucid 5 mm Plexiglas on the bottom part.
A white plastic-coated Alu/PE/Alu 3 mm sandwich panel compose the back protections.
Many colors are available for the structure, the side and back protections, do not hesitate to contact us for further informations.
Size
Height: 1.9 m
13 available lenghts: from 1.5 to 7.5 m
Depth: 2.175 m