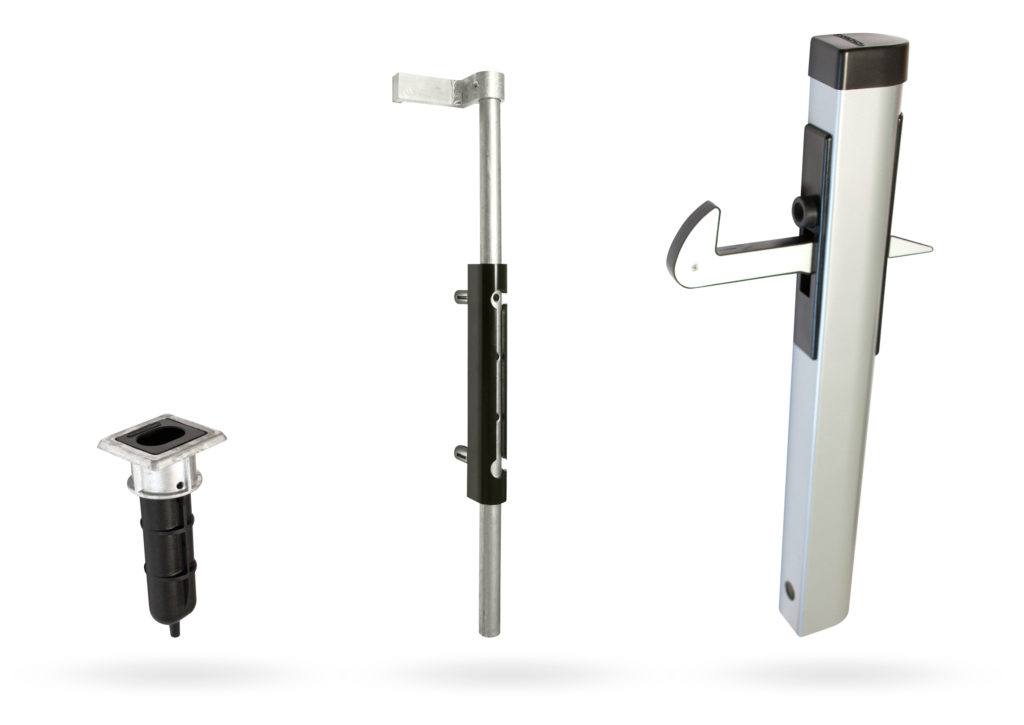 They are now included to your order!
From July 1st, our new stopper is systematically included in all your orders for gates and doors "1-leaf". And all "2-leafs" gates and doors will be delivered with 2 new stoppers, 1 crutch and 1 new crutch socket.
The advantage of the new crutch socket is that it outcrops the ground and leaves a free way. Aswell, the new stopper can be adjusted in height, even after sealing, and its hook can be reversed to lock the leaf from above or below.

We hope to simplify your gates and doors orders and improve your customer experience.