To keep up with the latest trends and innovations in collective or individual sports practices, Metalu Plast offers you its new range of sports equipment dedicated to street workout : Inferno.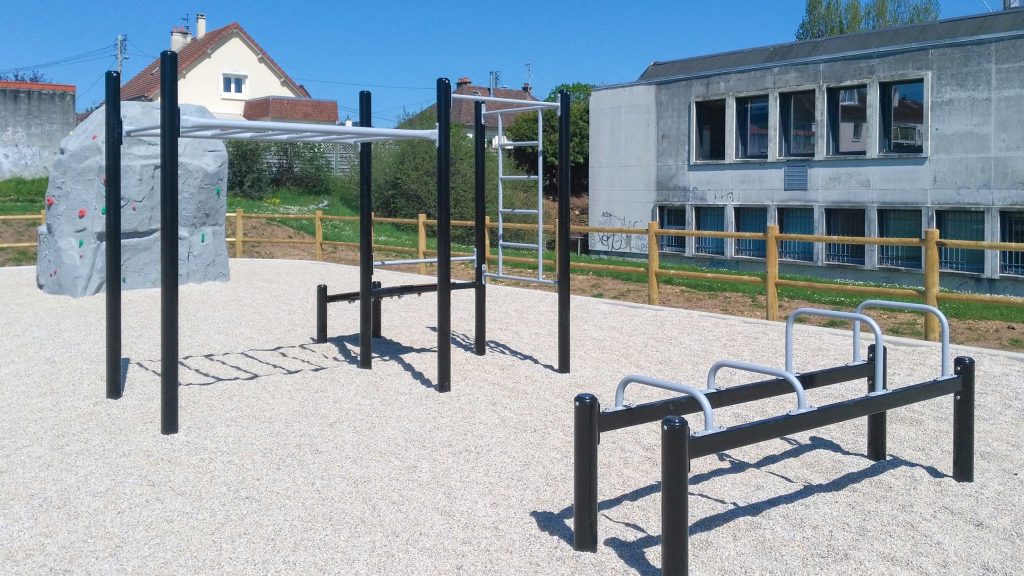 Street workout, or calisthenics, is a super tonic activity wich come from bodybuilding and fitnesss, practiced by sportsmen who want to vary their "programs" and complete their training. Its origin is contested, but the basic idea is simple: get the fitness and bodybuilding out of the gym rooms and use street facilities which is free for all.
The trend has increased in the late 2000s when particularly impressive workout footage were viewed millions of times on Youtube.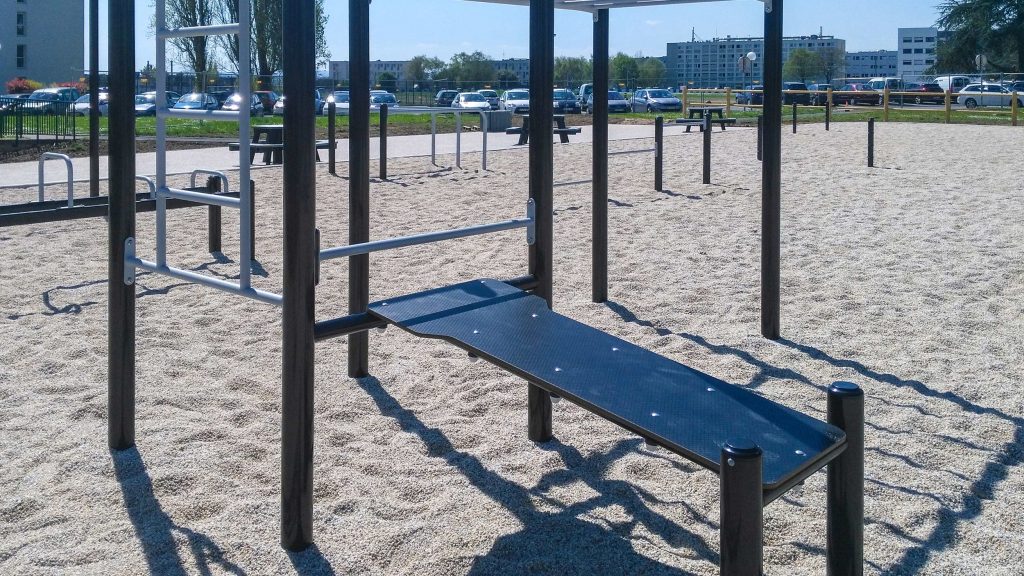 Street workout ethics differ from bodybuilding and fitness ones. It has its own identity and brings together very active teams on social networks around the world.
To meet our partners demand, we designed a range of six Street workout aparatuses made of galvanized steel and plastic-coated tube, specially designed to ensure optimal corrosion resistance, use of time and musclebound stress resistance.
The grip bars are textured and offer an excellent handhold. Each apparatus includes an anti-vandal label with specific exercises. Legal informations and explanations of the exercises correspond to standards. In addition, a space is reserved for installers to put their contact informations.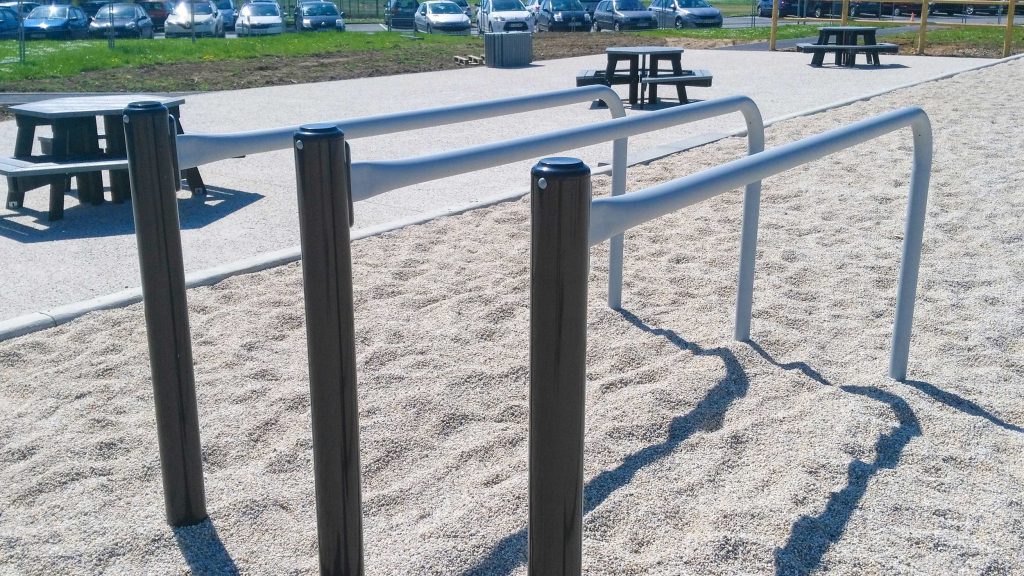 Push-up, pull-up, muscle-up… we offer six standard sets composed by 5 or 6 modules in order to adapt the surface of playground to the urban areas.
We also provide infoboards at the entrance of each set with legal informations. The public will find there the recommended direction to complete the course of Street workout in the best conditions.
All apparatus have passed a rigorous set of tests to ensure the safety of the users and the public.
The range's name "Inferno" allows to customize the street workout area and refers to the physical and mental effort that will provide these athletes. We are very proud to introduce this new range and we are certain it will responds to the biggest athlete requirements.
For informations, please refer to your sales consultant at +33 (0)2 31 23 22 00 or by our contact form.