From now on, if you order a mobile basketball goal, we will deliver the new generation that offers many advantages for the same price.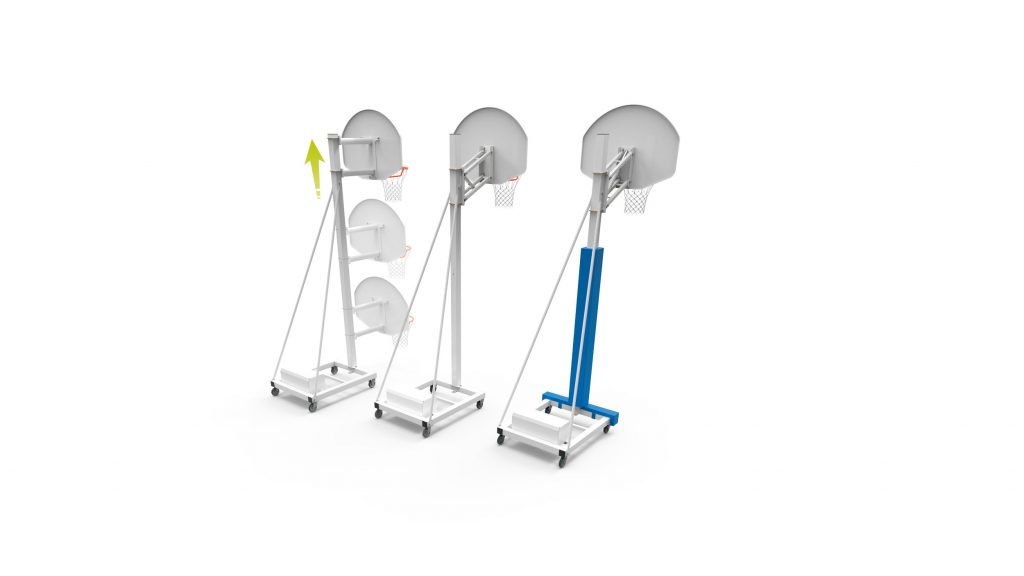 A 100 x 100 mm square mast replaces the 80 x 80 mm mast
The ballast protection cover is now made of steel
The height of the fixed head is adjustable at installation from 1.20 to 2.60 m or 1.20 to 3.05 m depending on the model
The passage from 2 to 4 wheels on the mast support (2 fixed and 2 swiveled)
The disappearance of base jacks
A ground fixing limited to 1 or 2 anchors
As an option you can request an additional ballast and a foam to protect the moving cart.
These modifications allow:
Better stability of the product during travel
Simplified transport and installation
Only one floor mounting in play position
Note on ground fixing: The goal has been tested and validated with only one anchor at the back of the goal. However, we advise you as soon as it is possible to attach it to two anchors, in case of a defect in the sealing, the risks will be limited.